Sean was one of the most respected members of the Genius Network and was always a shining light. He also had a remarkable sense of humor. If he made his life truly incredible and felt great about himself, then anyone can. Watching this always reminds me to never be a victim and to shake off self-pity when something doesn't go the way I wanted.
Marisa Peer is the British equivalent of Tony Robbins and certainly no beginner in living an abundant life. She has been teaching for nearly four decades, is exceptionally well-spoken, and gives clear and easy-to-understand solutions for self-esteem. Marisa is a huge proponent of having her clients write "I Am Enough" on their mirrors and on cell phone screens and to recite it daily. As I said in Chapter 1, I'm a big believer in this affirmation as well and have felt the results in my own life. I believe if more people thought they were enough, it would solve 90+ percent of their problems.
Joel Osteen talks about the power of "I am" and how important it is for us to make sure whatever follows I am is self-empowering and not negative. He explains the importance of positive self-talk, especially when using the words "I am." This video is very short, but it is a powerful reminder of how to build ourselves up and not tear ourselves down.
Coach Holtz gives some priceless advice on leadership and life. If you have not encountered Coach Holtz previously, you are in for a treat. His delivery is fun and captivating as he weaves in his personal story. Coach Holtz provides a window into his life growing up and the adversity he faced. Then he follows it up with solid advice that resonates with the story: Be proactive in helping others and always do what is right, even if it is not popular. Watching this is to see what true leadership looks like.
I feel very blessed to have met Coach Wooden personally at his home in California and to have had the opportunity to spend the day with him. He is the definition of leadership and a life teacher. After spending time with this extremely genuine and generous man, I can tell you he lived what he preached. He was a shining example of what he tells others in this video: to be a living steward of humanity. It is my truest honor to have called him a friend.
Bo has a unique style of captivating the listener and delivering the message in a way that you will not forget it. It's impossible to not realize you are encountering a truly amazing human being as you watch this. This is like the best kind of history lesson: he covers the three traits of leaders for the past 2,000 years. One of the best videos on leadership ever. Generosity is one of the traits, but you will be surprised by what he means by that and how well he explains it using NFL Hall of Famer Jerry Rice as the example. Bo Eason is at a whole other level of energy and motivation than most speakers on the planet.
Admiral McRaven is the real deal. To become a Navy SEAL is ridiculously tough, and his delivery and content in this video reflects that. It lays out very plainly the steps necessary to become a true leader. There is no room for fluff when training for the Navy SEALs, and there is no fluff in this video either.
Clearly the king of motivation and in my eyes the most effective human being on the planet for helping others change. In this amazing video, he will discuss the eight things that truly matter! This video changed my life and refocused me on what is most important.
Founder of Scribe Media, Tucker is just a straightforward person who tells you like it is and his story and advice are spot-on—and his humor is great. Everyone has something important to share, and Tucker has created a system for helping others do just that.
Watch anything on his YouTube channel! Evan is simply a wonderful person who wakes up every day truly passionate to help others. He has interviewed some of the top performers in the world and always gets their top ten strategies/tips for success. It is so motivating to hear what to focus on from the most successful people on the planet.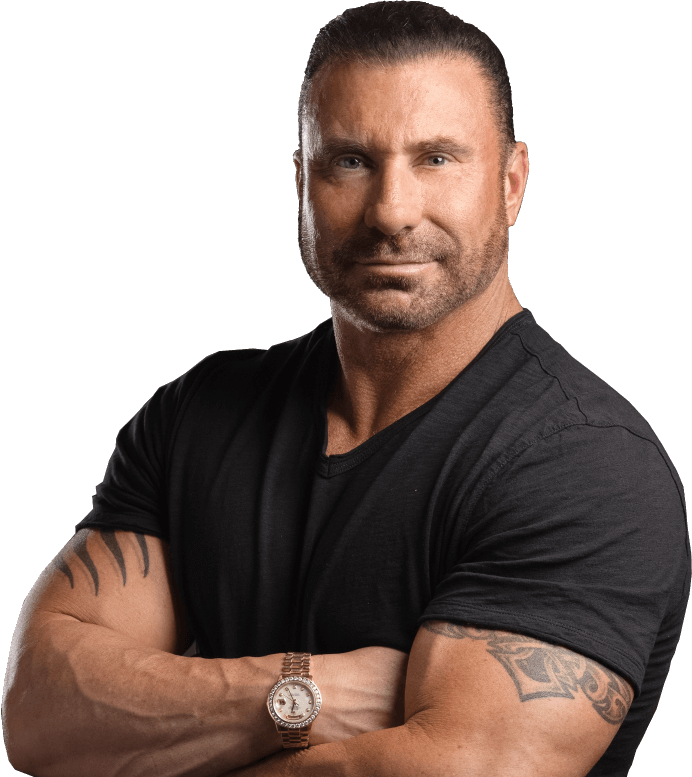 Any of his podcasts! Since this is a podcast, you have the option to just listen, but you can find videos of the interviews on the website listed above. Ed has become a podcast star because of his great interviewing skills, and it has attracted some of the most sought-after high performers on the planet. (This is the podcast that I heard Howard Behar on, the story I told in Chapter 1.) Regularly watching or listening to Ed is a much better use of your time than watching trivial TV shows or negative news or New Jersey housewives.
Mike Rowe, in his witty and well-spoken manner, shares his thoughts on the next generation and gives an extraordinarily candid interview about life and work. I love this man's humor and his ability to "truth tell"—he adds so much value. This video will give you a clear understanding of how blue-collar work has been devalued and how to get back to basics.
James Clear is the modern-day master of habits, and trust me that habits maketh the man! He is so insightful and he crafts his thoughts carefully. I also recommend signing up for his superb 3-2-1 newsletter that he sends out every Thursday. The pearls of wisdom he sends out are terrific, and he always ends with a question to ask yourself that never fails to make you think.
Verne Harnish is one the top level thinkers of our time, he has dedicated over 40 years to helping business owners to succeed all over the World regardless of Industry. His powerful Rockefeller Habits combined with his book "Scaling Up" is a recipe for total success for any business owner large or small.
Dave Asprey is known as the founder of Bulletproof Coffee, but he is also the creator of biohacking. He always tests what he teaches on himself first before sharing it with others. Dave also hosts a Biohacking Conference every year because he is truly committed to sharing cutting-edge ideas. This man is just plain amazing and he loves to share!
Japan's best-known secret, Ken has written over fifty books on money. He is the real deal and was wealthy before he started writing. He was mentored by the Warren Buffet of Japan, Master Wahei. Ken makes some amazing points about money that will help you better understand it. When someone has gotten results like Ken Honda, enabling retirement at a young age, listen to them. Also, if you listen and take action, you will watch your relationship with money improve.
Bob Proctor is known as the grandfather of motivational speaking, and that moniker is well-earned. He is without doubt one of the all-time greatest motivators and has always had the sincere intention of helping others and sharing his knowledge. There has always been something special about Bob Proctor and he understands vibrations in the Universe like very few do. Give this a view to see what I mean.
This is Dr. Dyer's last video message, and he clearly saved the best for last. Please watch this and share with others because his advice is priceless. You can also see how clearly gifted of a person he was. We can easily reprogram ourselves if we understand how simple it is to accomplish, and Dr. Dyer makes that completely understandable.